Turn for service
We know from our own experience that it is not always easy for wait staff to see when guests want to order or checkout. After regular long waits, we came up with a simple but effective solution. We call it the IXI: (I see) that you want to be helped
When your guests want to order or check out, they turn the IXI lamp over. Your employees will notice the lamp turning red and will be able to react more quickly as a result.
So the IXI is a signalling lamp, but it is also more. It has a lovely design and offers ambient lighting. It is a tool for hospitality entrepreneurs and advertisers to communicate with one another. It is also used as a management tool by hospitality entrepreneurs.
It operates simply and effectively, without the use of cords or costly connections to your POS system. Just lovely mood lighting with a purpose.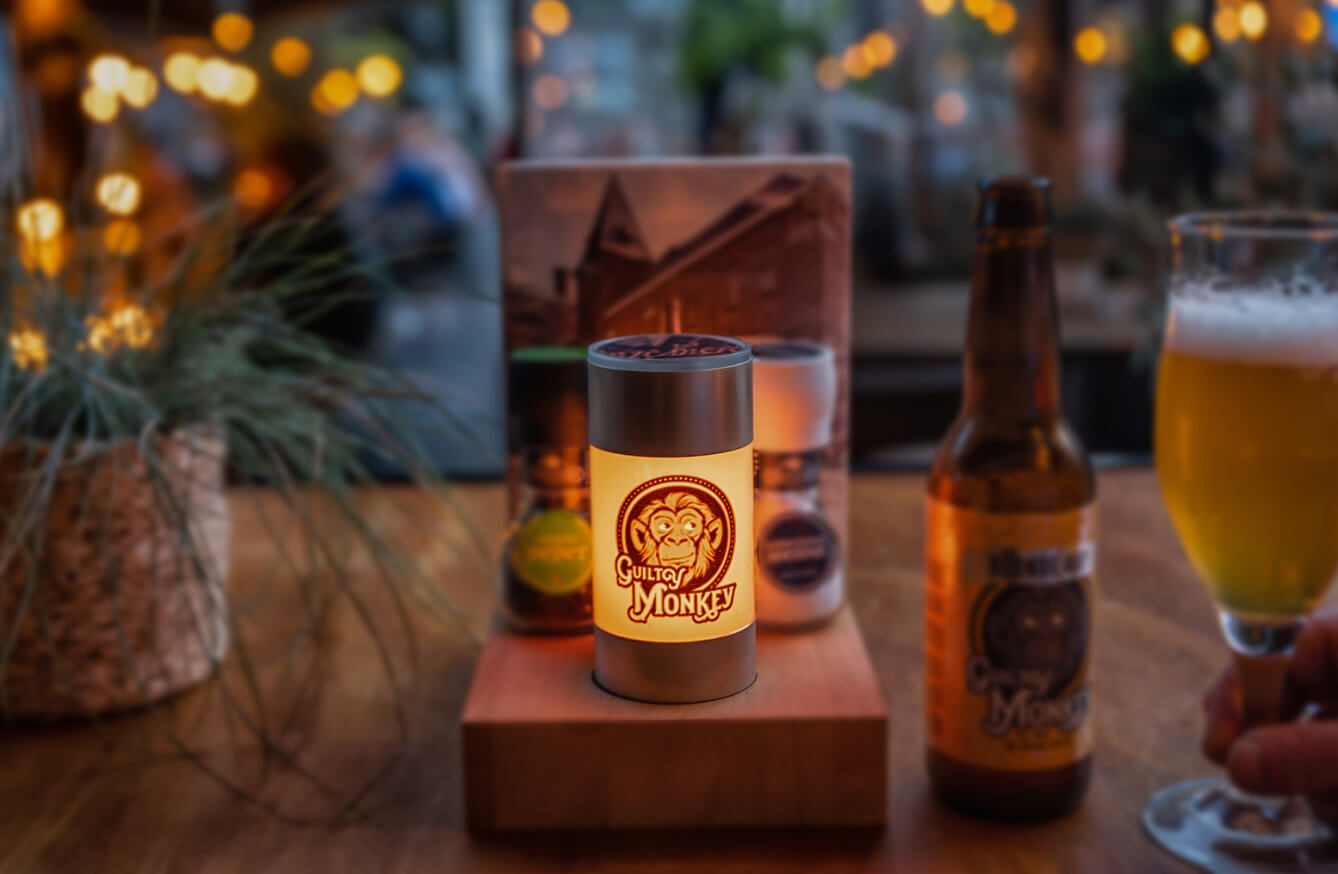 MOOD LIGHTING
Atmospheric
Satisfied guests
Custom design (optional)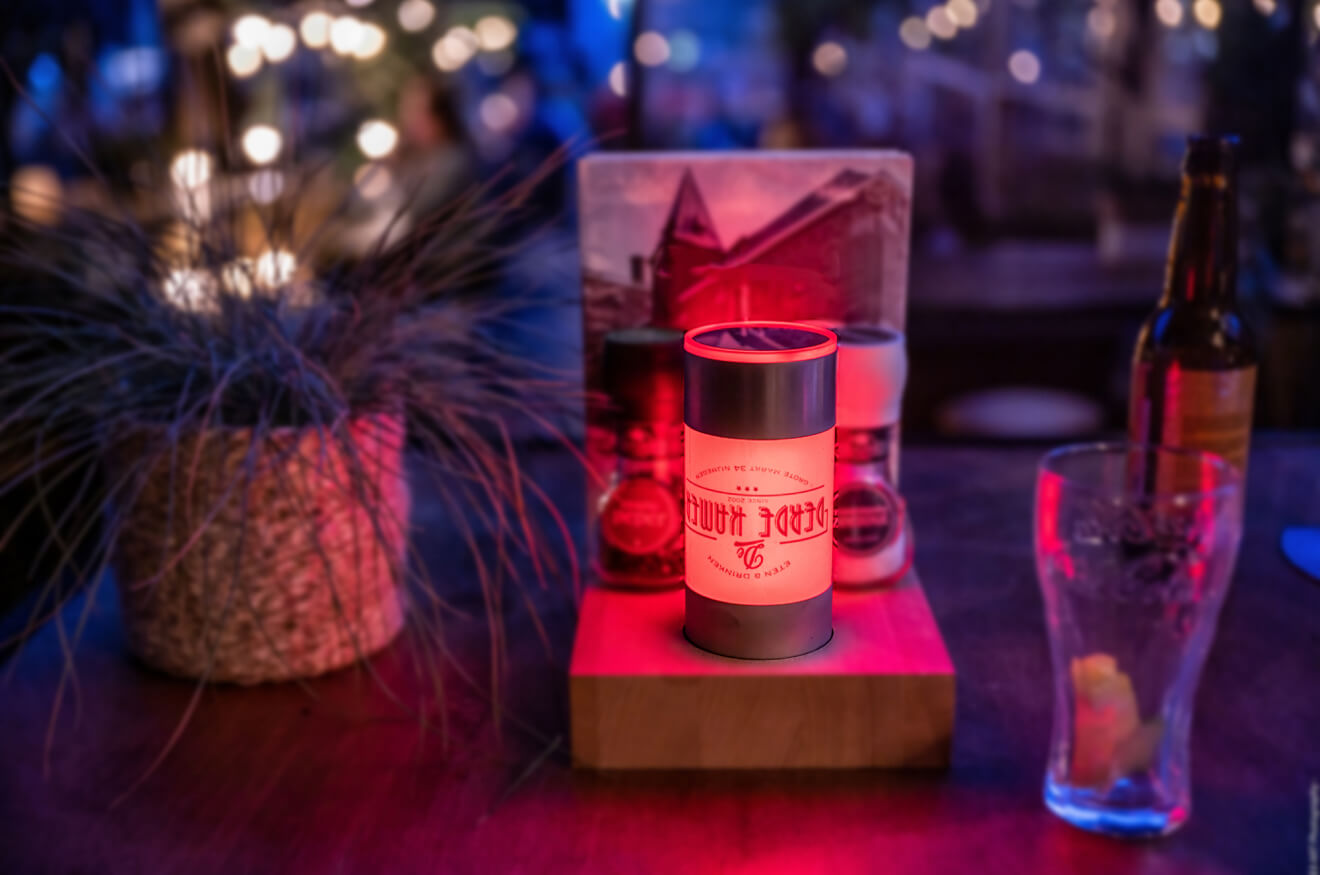 SIGNAL LIGHT
Saves personnel
Served guests quickly and undisturbed
Your employees work more efficiently
Turn for service
Free
Trial placement
Don't wait – make an appointment to try our signal lamp for free and see if it's right for your business.
Make an appointment
Optimal guest experience thanks to efficient service
The IXI is your new tool for optimizing your hospitality. The stylish IXI emits warm twilight light, creating an atmospheric ambiance for your guests. And do they want to order something? They make it clear with one turn of the IXI. The lamp then turns red, allowing service staff to see at a glance that service is required. The guest does not have to pay attention to the service staff and experiences optimal guest experience.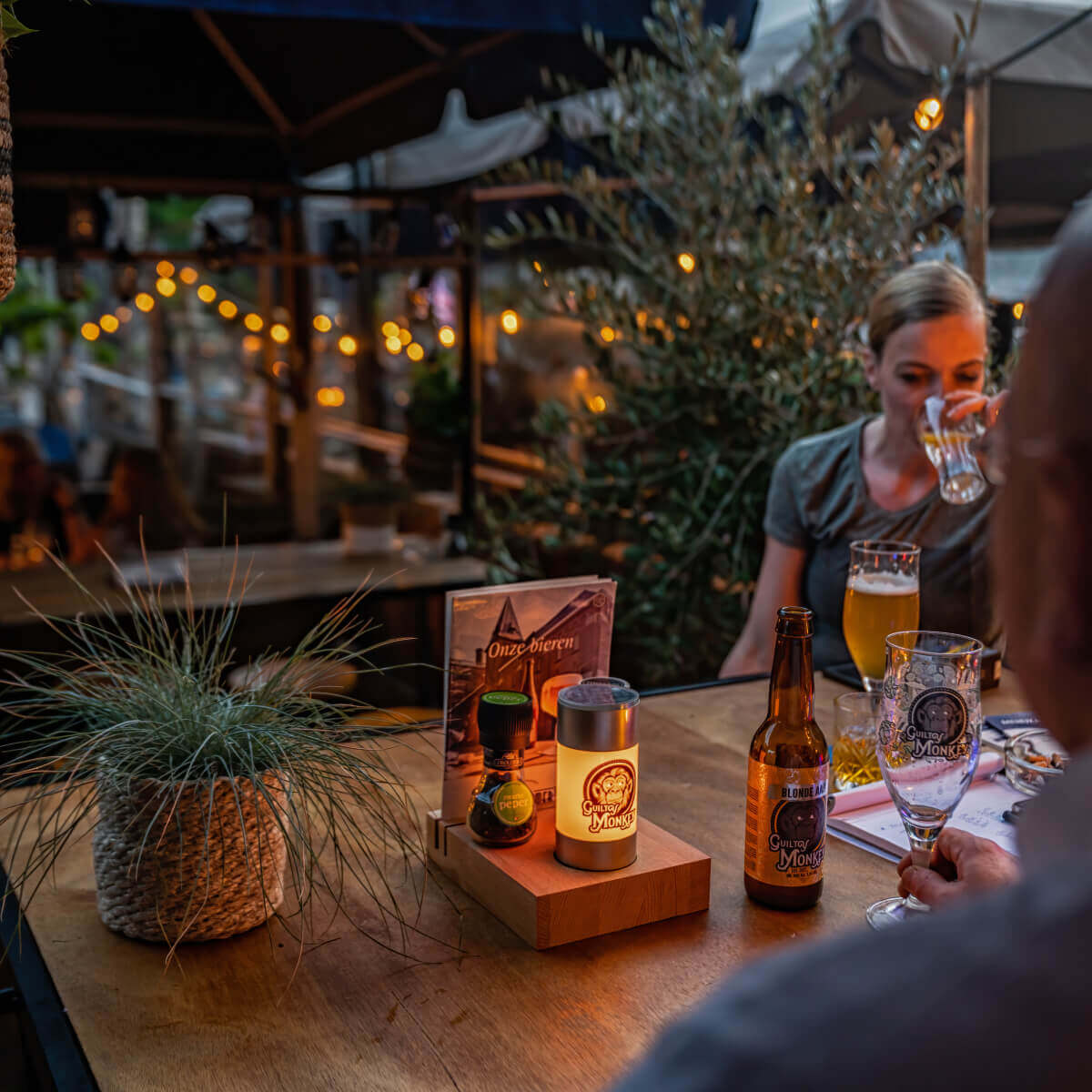 Cheaper than candlelight
Cheaper than candlelight
Oil lamps cost a minimum of 5.50 euros
And this price goes up to even 15 euros.
The IXI is at least as atmospheric
Earn extra with ixi ads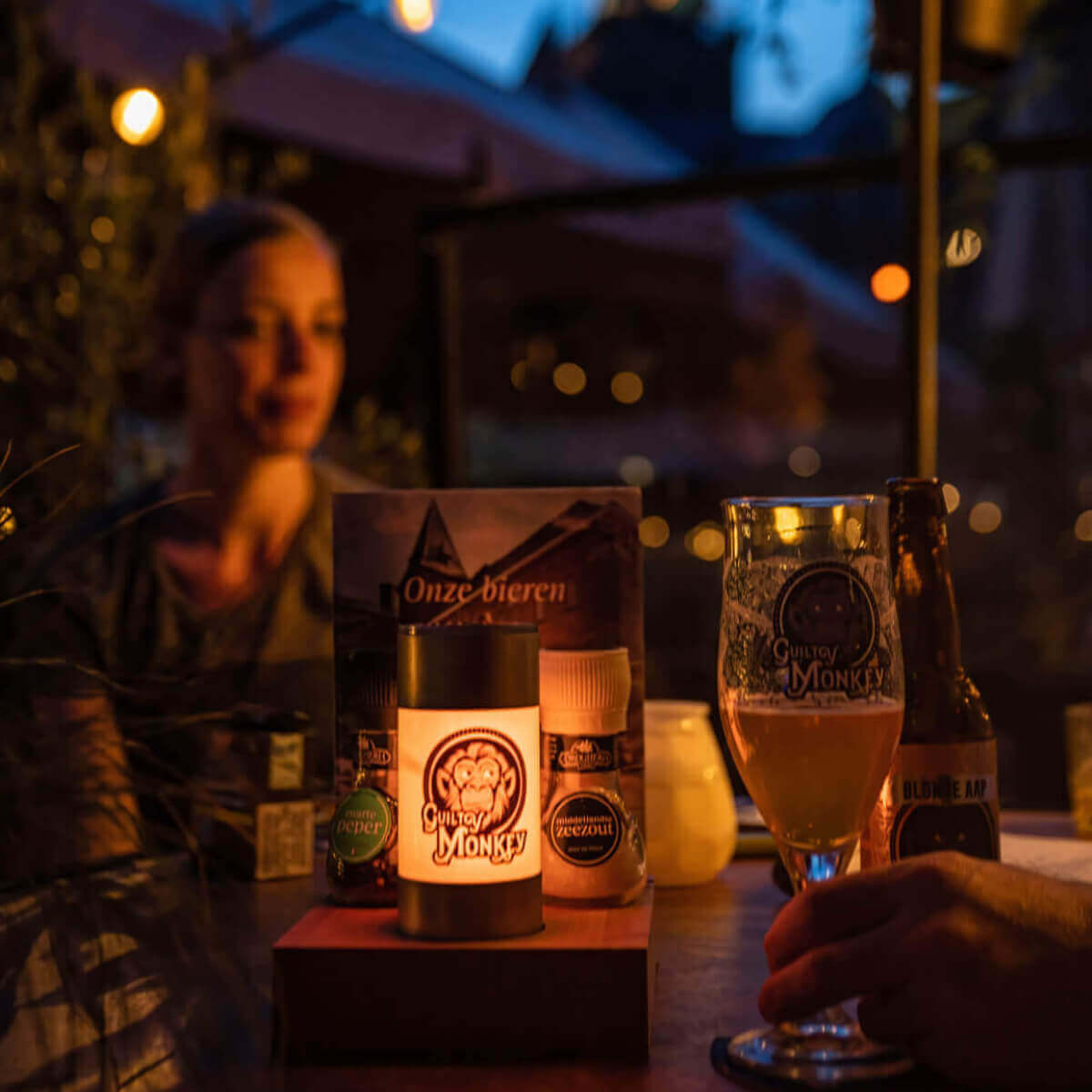 Boost your sales and hospitality
More satisfied guests, more earnings, and lower costs. You want that too, don't you? With IXI mood lighting, your wait staff will work much more efficiently and your guests will be served even better. And with the advertising revenue, IXI gives you extra earnings! Experience shows: IXI is a boost to your earnings. You want that too, don't you?
Make an appointment
If you would like more information about the IXI, please contact us by phone.
We are Monday to Friday from 09:00 – 18:00
Benefits
Weatherproof for indoor and outdoor use (IP65)
Operates on a long-lasting battery.
Wireless charging, charging time 8 hours.
Programmable to your choice; 9 different colors, flame......
Fully programmable as desired; alarm, the intensity of light, method of signaling, and acceptable wait time.